Finance Jobs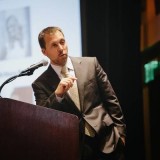 Financial managers provide supervision to other employees in the finance department, compile and review an organization's financial reports, design and monitor the organization's budget, and ensure that the organization complies with laws and meets its financial goals.
Economists are usually employed by government agencies, research institutions, and major corporations. They perform research, collect data, and carry out surveys regarding economic topics such as unemployment, wages, productivity, and consumer demand.
Other finance-related jobs include risk management, compliance and auditing, asset management, and information technology.
Your IP Address: 54.165.57.161
jobs by
Employers
Add your company's jobs to the database.