Nurse Jobs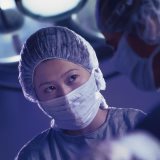 Advanced practice nurses are the most highly trained nursing practitioners and are licensed to practice medicine without physician supervision. They usually play the role of specialty and primary healthcare practitioners in areas with limited physicians. Registered nurses administer treatment and medication and provide educational medical advice to their patients.
The need to keep enough nurses in healthcare facilities, companies and lots of health care facilities have started providing rewards like signing incentives, subsidized training, and open-shift bidding.
Your IP Address: 35.170.82.159
jobs by
Employers
Add your company's jobs to the database.