Custom Job Search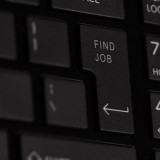 Start a custom job search on the database for any prospective job openings that might be present in any location. You can browse through job listings and see whether anything interests you. If it does, apply for it using the instructions in the job listing.
Use the form below to search the database using any parameters you choose, such as company name, salary, or travel requirements.
Don't just use the title of the position of interest. When searching job titles, include synonyms and related words to increase the chances of finding leads. For example, if you are an accountant, don't just search for "accountant." Put together a string of related keywords, such as: "accountant, accounting, general ledger, finance, financial reporting." It's better to have too many results returned than too few. Source: http://EzineArticles.com/2107070
Your IP Address: 3.239.129.52
jobs by
Employers
Add your company's jobs to the database.