After months of applying for jobs, an employer has just contacted you with an offer that you're excited about. But in order to accept this new opportunity, you'll have to relocate. Or maybe you've identified a business opportunity in a new state, and in order to tap into this market, moving is in the cards.
Even if you couldn't be happier about starting this new chapter in your career, you might be worried about all of the stress involved in moving. Creating an organized moving plan can help you tackle every task you need to take care of. Presented by Executive Job Seeking, these tips cover everything from packing up your belongings to hiring reputable movers!
1. Research Neighborhoods
Before you even begin looking at specific homes in your new city, you need to research different neighborhoods to see which area will be the best fit for you and your family. My Move recommends looking into the local school system, what the traffic is like, and how safe the area is. You should also consider the length of your commute - ideally, you'll want to live in a neighborhood close to your office.
You may find yourself in the position of having to buy and sell a home at the same time. This can be a daunting task, but there are some strategies you can use to make it easier. First, it's important to work with an experienced real estate agent who understands the challenges of buying and selling simultaneously. They can help you navigate the process and make sure everything goes smoothly. Second, you may want to consider using a contingency clause in your contract, which will allow you to back out of the deal if your home doesn't sell within a certain period of time.
2. Check for Key Details
When you're looking for a new place to live, it's all too easy to get excited about a property that seems "perfect" when you look at the photos or stop by for a brief tour. But you don't want to overlook important details that could actually affect your quality of life once you move in. Therefore, you'll want to keep an eye out for some features that many people miss when they're touring rentals.
For example, you should pay attention to the noise levels in the neighborhood and ensure that there are enough outlets in each room. Check that you have enough space between your property and the homes next door. You can also consider whether or not you find the sight-lines aesthetically pleasing.

3. Avoid Mistakes by Planning Ahead
You've found the perfect place to live, and you're eager to start packing so you can finally move. But first, you'll want to take steps to avoid some mistakes that people often make when it comes to moving. For example, you might be tempted to try to relocate without a moving company to save money, but people often find that this is more stressful than they bargained for. Furthermore, you need to have a plan for keeping your children and pets occupied on moving day. Finally, gather up your boxes, tape, and other moving supplies ahead of time!
Organizing everything can quickly become a stressful endeavor. So, find ways to manage your time wisely so you get everything done. For example, map out everything you need to do so everyone is on the same page. And don't be afraid to delegate some tasks to people in the household; the more hands that help, the quicker things can get done.
4. Hire Help
If you want to hire movers, you need to do your research and ask your loved ones for referrals to ensure that you're hiring a reliable company. To find the right movers, Mayflower recommends checking out the credentials of any company you're considering, asking the movers to take a visual survey to get an accurate quote, and asking about their valuation protection policies. And if you're working with a real estate agent, you can also ask them for moving company recommendations.
5. Pack Up Early
Chances are, the packing process is going to take longer than you expect. Don't try to start packing a few days before your move - you'll be up all night organizing your belongings in moving boxes! Instead, start packing up each room little by little in the weeks leading up to your move. By focusing on one room at a time, you can break your to-do list into manageable chunks.
6. Rely on Self-Care
Once you've arrived at your new home, you'll have to spend a couple of weeks focused on unpacking. Just as you packed up one room at a time, you can unpack with the same method. Don't forget to take breaks from unpacking - give yourself the chance to relax and explore your new home! Go for a stroll through your neighborhood, grab a coffee from a nearby cafe, or spend an afternoon at the park with your family. You can also start introducing yourself to your new neighbors! Getting to know the people in your area is the fastest way to make your new city truly feel like home.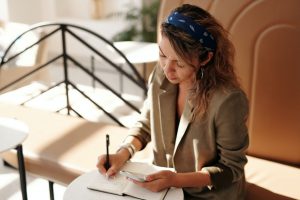 Relocating for your career could be the key to boosting your salary, making valuable new professional connections, and getting involved with projects beyond the scope of your current position. You can maximize your potential by moving elsewhere for a new job. With these suggestions, you'll be able to plan your move with ease. So carefully consider where to buy a home, and make sure to research neighborhoods. Use your time management skills to establish a comprehensive moving plan, and don't shy away from hiring movers. This is going to be a big project, but it will all be worth it in the end.