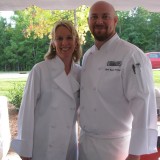 A sous chef job is the aspiration of most junior chefs. Since this job can be quite lucrative, it is crucial to understand the expectations of the sous chef position. A sous chef is second in the chain of command after the head chef.
The sous chef is an expert chef who is the deputy of the head chef with the mandate of taking the responsibility of directing food in the kitchen if the head chef is not available to perform this task. This article discusses sous chef job description below.




---
---
He/she is answerable to the executive head chef. This means that he/she executes tasks based on instructions from the head chef.
The sous chef is supposed to take maximum control of the kitchen staff by harmonizing their activities to ascertain they are in line with the stipulated objectives in the event that the head chef is not present.
To co-ordinate activities of various kitchen staff to ensure food production and presentation adheres to high quality standards.
To ensure high quality food is produced through directing food preparation by kitchen staff.
He/she should be well equipped with loads of experience in the kitchen thus facilitating effective food preparation
Have the ability to utilize time in a conscious manner. The sous chef should be in a position to ensure planning food preparation is done efficiently within the agreed upon timelines.
Demonstrate strong leadership traits such as the ability to motivate all members of the kitchen staff to carry out their designated duties, delegate duties accordingly and get the job done right by the right people.
Brainstorm food ideas with the executive head chef as well as the kitchen staff so as to devise creative ways of using food ingredients.
A sous chef's earnings significantly differ depending on their geographical location. There are notable disparities in the salary of sous chefs located in a given state but in different towns or cities. For instance, a sous chef working in Binghamton, New York, gets about $34490-$53005. This salary is computed in terms of median annual and it does not include other benefits and allowances likely to be offered. Majority of restaurant and cities base the salary on the experience the sous chef has, level of education attained. If the restaurant is big and profitable the salary can exceed the average amount. For instance in UK, Central London is considered to be the city that pays sous chefs well with an average amount of £32500.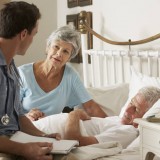 What is an Advanced Practice Nurse?
An advanced practice nurse (APN) is a nurse with a masters, post masters or a doctoral degree in nursing specialty. They help to meet the demand of specialty healthcare practitioners in areas under-served by physicians especially in the rural areas as they can practice medicine without being supervised by a physician.
There are four types of advanced practice that represent the highest level of specialization in a nursing career, namely: nurse practitioners, nurse mid wives, clinical nurse specialists and nurse anesthetists.
Nurse Practitioners

This is the most common type of advanced practice nurse, they represent over half of APN. They are qualified to provide a wide range of acute and primary health care services and can diagnose as well as treat medical conditions similar to those performed by a physician including writing prescription.

To become a nurse practitioner, students need a Masters of Science in Nursing (MSN), Doctorate in Nursing Practice (DNP) or a post masters in any of the following specialties:

Women's health
Mental or psychiatric health
Pediatrics
Neonatal Care
Acute Care
Family Practice
Adult Practice

Licensing in each state varies and includes different titles such as Advanced Practice Registered Nurse (APRN), Advanced Practice Nurse (APN), Licensed Nurse Practitioner (LNP) and Certified Nurse Practitioner (CNP). All states apart from Indiana, Kansas and California from 2012 require nurse practitioners to be certified by a national certifying organization of nurses.

Clinical Nurse Specialist

While a nurse practitioner provides primary health care to patients, a clinical nurse specialist works in a more specialized area of nursing practice. A CNS is responsible for diagnosis and treatment of health or illness states, health promotion, disease management and prevention of illnesses among communities, groups, families and individuals.

Each state has its own requirements when it comes to licensing of clinical Nurse Specialist that often involves a master's degree and certification as a clinical nurse specialist.

Nurse-Midwife

Nurse midwives are responsible for providing health care to women above adolescent. In addition to this, they provide family planning and gynecological services including postpartum care, childbirth, pregnancy and family planning services. They can also treat men for sexually transmitted diseases.

To become a nurse mid wife requires students should complete a graduate program which involves taking an examination offered by AMCB (American Midwifery Certification Board).

Nurse Anesthetist

These are advanced practice nurses qualified to administer anesthesia for surgery or any other procedure as well as provide pre and post surgery care.

To become a nurse anesthetist, students should complete a graduate program that prepares them to become a (CRNA) Certified Registered Nurse Anesthetist through the NBCRNA (National Board of Certification and Recertification for Nurse Anesthetists).
What is the Need for Advanced Practice Nursing?
Picture this: You wake up one morning with terrible flu symptoms and call your doctor. Unfortunately, s/he is Read More...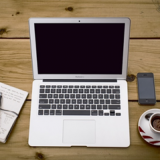 FOR JOB SEEKERS:
This is the second in a three-part series of articles about the job search process, and the most effective way to find the right job for you. In the second article, Vanessa Romero of Neuvoo describes the role and function job aggregators and the differences between a job aggregator and a job board. The first article of
this series can be read here
.
As noted in Part 1, our goal is to identify the best ways to locate a good, well-paid and full-of-benefits job in our job-seeking process. While we are at it, we will find tons of staffing agencies, thousands of job boards, millions of companies. So, how do I find the right job?
There is no right answer to that question because there are just different ways to get to the same objective, so let's keep going and explain how each of these paths work so you can choose the right one for you.
It is now time to talk about job boards and job aggregators.
First of all, what is the difference between a job board and a job aggregator? Well, there is a slight but important difference.
A job board is a website that has an amount of job postings of their clients, that is, different companies pay different job boards to have their vacancies posted online.
On the other hand, a job aggregator is a website that looks like a job board, but it is not. A job aggregator actually takes vacancies from different job boards, companies' websites and basically any -real- job site they can find on the web, they are a search engine, but only for jobs, that's why they have the highest number of jobs on the web.
That could make you wonder: why do job boards continue to exist, if job aggregators have everything in one place? Because most job boards have the niche of good clients, some of them are even specialized and trusted brands. Furthermore, some job boards have candidates' databases, making them more appealing for companies and staffing agencies.
In terms of job aggregators and job boards, where should I look for a job? Well, that is an easy question to answer, a job aggregator will always be the best choice. They have millions of job vacancies in one place and a big advantage is they have the most popular companies and fields indexed.
If your field is less known or requires a high level of studies/experience, and you can't find what you are looking for in the job aggregator, then you should consider a specialized job boards.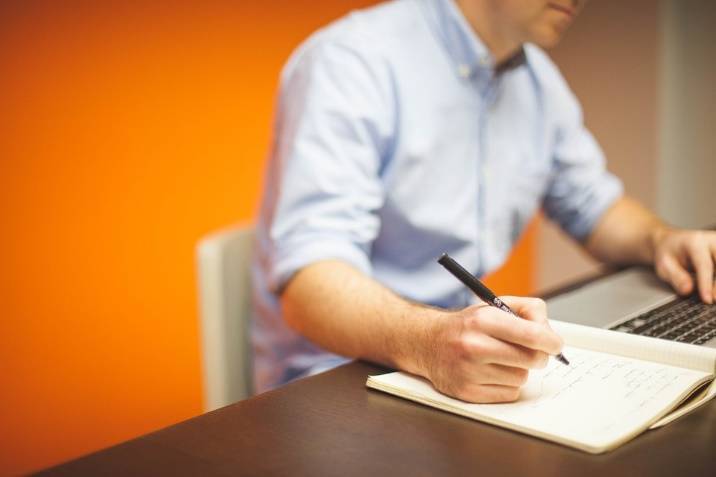 In addition, don't forget to upload the most updated version of your résumé onto the most popular job boards -- the ones you trust -- so you get more visibility for recruiters and companies' hiring managers.
Finally, when it comes to job aggregators, you can always check Neuvoo's vacancies in your part of world through the link below.
Begin your job search here: http://neuvoo.com
Vanessa Romero / NEUVOO
Country Manager US/CA
vanessa.romero@neuvoo.com