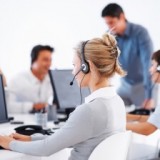 Most call center managers use advanced analytics and reporting tools to ensure, not only that the center is meeting its goals, but also that their agents are achieving their full potential. Despite the performance measures management uses to assess the efficiency of call center operations, most of them don't know how to interpret and utilize performance data sufficiently to take sales staff to the next level: selling to executives.
Why would anyone want to sell to the C-Suite? The reason is that these executives form a new, unexplored market which provides sales managers with a wide range of business opportunities. Unfortunately, selling to C-level executives isn't that easy.
Solving Executive Sales Problems
If performance data shows that call center agents are unable to sell to executive decision makers, sales managers should analyze sales staff's skills and the sales training programs, giving careful consideration to whether or not the products and services being offered address the issues which executives are facing.
Of course, most executives are exceptionally busy, arriving early in the morning, staying late into the evening, receiving dozens of calls and emails, and attending too many meetings to track. Thus, making a couple of calls followed by an email is almost never going to be enough to close a deal. Call center agents need to be more persistent and use different, more creative approaches to capture attention.
But even if salespeople capture executives' attention, very few of them actually close a deal. Why? Most of the time, it's the sales agent. It seems that these days, many call center agents do not address customer needs; instead, they address their own "needs" focusing only on selling a certain product or service. Call center managers can solve this issue by analyzing performance data and paying close attention to certain things, such as: missed targets, closing rate and the number of "exception" deals.
When managers are unable to identify closing problems based on call center performance data, call centers face a high risk of losing business to competitors. As a rule of thumb, the inability of a sales team to penetrate through the "executive wall" points out the need for more training.
Training the Sales Staff
Before asking new agents to approach clients, call centers need to teach the sales agents different key phrases necessary to move deals toward closing while helping them develop a variety of skills and training them to handle obstacles professionally.
Unfortunately, many sales managers don't realize that these abilities form the foundation upon which they must build further in order to help salespeople make the most of each interaction with C-level executives. In this context, "building further" actually means re-training and re-tooling staff that may have been previously trained, even changing the entire culture of the organization, in order to conquer new markets.
If a sales team is unable to make successful requests for proposals (RFPs), close advantageous deals, attract and retain high-value customers and build strong relationships with them, call center managers need to look for additional training programs that focus on more advanced sales techniques.
How Important is Training?
Regardless of the performance measurements call center managers use to gauge overall efficiency along with individual performance, business priority remains revenue growth through new customer acquisition and retention. However, meeting revenue goals in a call center environment is more difficult than many people realize. Further, selling to executives requires determination, hard work and a lot of effort.
Thus, it's not only about training inexperienced agents, but also about developing the skills of experienced salespeople through continuous training. By training staff to deal expertly with C-level executives, a call center can acquire a large number of new customers, consequently associating its name with respectable public figures, gaining good reputation and even more high-quality business opportunities.
If an organization provides appropriate training and encourages relevant skill development, call center managers allow salespeople to strengthen their competencies and keep up with the latest sales techniques so that the best possible outcomes are achieved for everyone involved.
Related Articles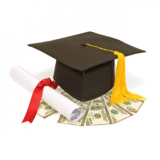 In many parts of America, Dunkin' Donuts is as ubiquitous as the spotlights. Students should consider getting free money for college from every organization that operates in their area. Scholarship money enables economically disadvantaged students to pursue their dream of educational opportunity. Because the pursuit of an American degree for many students has proven so difficult, several Dunkin' Donuts franchises offer scholarships to qualified local residents.
A college experience can offer a chance to exchange life experiences, cross-culture ideas, and expand horizons academically, socially and physically. Dunkin' Donuts franchisees play a great role in building the immediate community by helping students acquire quality education through scholarship. Being part of a Community Partnership Program and because of their strong commitment to the local community, the franchisees award scholarships to the eligible high school seniors.
In the past two decades, Dunkin Donuts has sponsored in excess of $2M in tuition assistance grants. In 2015, Dunkin Donuts will provide one hundred (100) $1,000 scholarships to college-bound high school seniors. One additional student will be surprised with a $20,000 tuition scholarship.
The scholarship recipients are selected from those qualified high school seniors who demonstrate well-rounded characters. These scholarships target average students who have made the most out of their high school lives and not necessarily those who are at the top of their class. Once the scholarship is open, the application forms are made available in the high school guidance offices and in Dunkin' Donuts stores.
TIPS FOR FRESHMEN! New college students who experience problems with classwork should get help immediately. College curricula are far more rigorous than high school. Failing, or doing poorly in a couple of classes could jeopardize scholarships. Free or low-cost tutoring is usually available on campus.
Dunkin' Donuts works in collaboration with New Hampshire Charitable Foundation and Scholarship America to evaluate all applicants and pick the most qualified ones to receive the awards. The Scholarship program is open to all the American students especially those in New Hampshire. Franchisees prefer students pursuing or interested in business careers, food service, and hospitality industries for the reason that they offer jobs to interested candidates upon graduation.
Dunkin' Scholarship Eligibility
As noted, the scholarship applications are evaluated and reviewed by New Hampshire Charitable Foundation.
The recipients are chosen based on financial need - those students who need the scholarship most are those who face financial challenges but excel academically. The applicant must demonstrate good leadership to be considered eligible for the scholarship. The candidates must have a grade point average (GPA) of at least 3.25.
The geographic areas of eligibility are Rhode Island, Massachusettes, Connecticut, and Greater Philadelphia, PA. Students can visit http://www.dunkindonuts.com/content/dunkindonuts/en/scholarship.html and enter their residential zip codes to determine if they are eligible.
FINANCIAL ADVICE! While it may be difficult, students should attempt to maintain a part-time job during their college years. Balancing work and studies might be challenging; however, the value of the additional deposits into ones college fund can't be underestimated. Reducing the amount of money owed after graduation will make life much easier -- a good reason to hang in there.
The merit factors include involvement of the candidates in paid work, community service, and school activities. Scholarship candidates must have plans to enroll in a full-time or part-time associate degree, bachelor's degree, or certificate program at an accredited institution of higher learning. It is much to the applicant's advantage to have some real-world work experience.
Every dollar counts when you are trying to fund your education. Don't miss the deadline to apply for this scholarship. Visit the Dunkin Scholarship link above for dates and eligibility or contact us with questions.
If you have Twitter followers attending college next semester, then please do them a favor and 

Tweet This.
Related Articles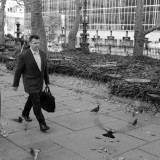 The Secret to Job Security After 50
If you are over 50 and have left a job at a big organization, you already know you face a bigger challenge finding another high-paying a job at a new firm.
But that doesn't mean you won't be able to earn as much, or even more than you have up to now. You may simply have to "reassemble" your income in a new, creative way. In fact, this could be the perfect time to take control over your income and become the owner of your skills and services.
As a self-employed contract worker, consultant or freelancer, you may be able to earn a more secure living. The first reason is because companies will not have to pay for your benefits package. They are buying a portion of your time. This reduces the cost of your services, while enabling them to benefit from your years of experience. The second reason is because companies do not have to make a big commitment to hire you. They can take a tiny nibble of your services and see how well you do the job.
As a result, your 20-30 years of experience becomes a bonus instead of a liability. They can hire you for a fixed fee, often using funds from another budget outside of their personnel or staff funds, and get the benefit of your experience.
5 Tips for Launching Your Self-Employed Career
Of course, leaving the security of a regular pay check and benefits package is filled with uncertainty and fear. So here are a few tips that can give you a quick start to generating a solid income and keeping your expenses low.
Your first and best client may very well be the organization you just left. You know their business. You know many people within that business. And you know the gaps in what they could or should be doing, versus what they actually are. So you are in a position to pitch ideas to the right people on ways to solve their most pressing problems.

If you have not yet left your old employer, you may be able to negotiate a project or retainer before you leave. Many companies that are going through belt-tightening or downsizing need to cut back on staff. But they still need certain functions done. This could be the perfect opportunity for you to negotiate a deal that provides 30-50% of your first year's income for your new self-employed career.

Prepare your 25-word "elevator pitch" that summarizes the value you can bring to a company. Prepare a short cover letter of introduction, and a succinct summary of your key skills (not necessarily in resume form). Have these ready the moment you leave your organization.

Save money on benefits and insurance by tapping into group plans through associations. If you are a member of any large associations, whether it's an automobile club, industry group, even a sports association, you will likely be able to replace insurance policies and possibly health coverage at lower group rates.

Establish a web presence through a simple, template-oriented free web service. Today, such online resources as Blogger.com or WordPress.com are free, and in a manner of minutes, you can upload your photo, background, value proposition and more. Having this "online business card" builds your credibility as a self-employed professional. Later, you can promote yourself by adding articles and samples of your successes.
The bottom line is that the work world is changing. The economy is rebounding very slowly from the recession and not adding enough high-paying middle and senior management jobs quickly enough. But by being creative, proactive, and marketing your expertise and services as a self-employed, independent professional, you can replace your income in a matter of months, and never run the risk of losing your "job" again.
Related Articles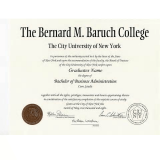 Bachelor of Business Administration (BBA) is a four-year college degree that focuses on commerce and business management. The core subjects of the Bachelor of Business Administration include accounting, finance, business management, economics, business law, and human resource management.
Bachelor of Business Administration involves the study of local and international markets, and the ethics of business. Today, Bachelor of Business Administration degree concentrates on technology-enabled business and communication, which is known as E-business. Students studying for this degree develop a wide range of skills including strategic business, presentation, communication, and problem-solving skills.
Eligibility Criteria:
The eligibility criteria for Bachelor of Business Administration degree program depends on the country and university in which the degree is being pursued. In the US, a high school degree is a prerequisite for applying in BBA degree program. Other requirements, such as scores in SAT, depend on the school in which the student is applying.
Course Outline and Core Subjects:
In most universities, the four year-degree program in Business Administration is divided into 8 semesters. According to a general course outline for Bachelor of Business Management degree program, the first semester is designed to give an orientation of business management to the students. In the second semester, the students are introduced to the general idea and traits of business. In the third and fourth semesters, the students study the theoretical approach to the principles of business, economics, accounting, business law, statistics, algebra, calculus, and business ethics and communication. Over the remaining four semesters, the students deal with the practical implementation of the above mentioned core subjects. The subjects taught to the students during the four years of the program include:
First Year (Semester 1 and 2):
The subjects taught during the first year of the program include:
Principles of Microeconomics
Intermediate Macroeconomics
Introduction to Business Communication
Basic Calculus
Principles of Accounting I
Introduction to E-Business
Introduction to Statistics
Principles of Management
Social Science Elective
Human Behavior
Second Year (Semester 3 and 4):
The subjects taught during the second year of the program include:
Ethics of Business
Introduction to Business and Finance
Principles of Accounting II
Organizational Behavior
Statistics Conjecture
Principles of Marketing
Financial Management
Business Communication
Introduction to Markets
Social Science Elective
Business Mathematics
Basic Algebra
Third Year (Semester 5 and 6):
The subjects taught during the third year of the program include:
Human Resource Management
Introduction to Business Law
Introduction to Business Research
Production and Operational Management
Small Business Management
Management Problems
Managerial Accounting
Advanced Economics
Language (Module 1)
Fourth Year (Semester 7 and 8):
The subjects taught during the fourth year of the program include:
Policies of Management
Practical Approach to Business
International Business
Language (Module 2)
After acquiring a Bachelor of Business Administration degree, further study in business administration gives the students an opportunity to achieve a two-year master's degree, which is known as Master of Business Administration (MBA). A Bachelors degree in Business Administration helps students understand the principles of dynamic industries and businesses. According to the U.S. Department of Labor, Bachelor of Business Administration is an in-demand degree with a steady job-growth. Furthermore, the increasing popularity of E-commerce will increase the demand and job opportunities in business administration.
Related Articles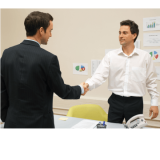 Facing Tough Interview Questions
Most applicants for a new job or promotion are more concerned about the in-person interview than their skills and qualifications for the job itself. If you don't have a 4-year college degree, and the interviewer is aware of it, it's clearly not a deal breaker for this position if you have made it to the person-to-person interview stage. Nevertheless, if most of the employees at the company have college degrees, you may want to describe your plans to finish your degree part-time (if you have such plans). There is more information about degree programs on our page about Best Bachelor's Degrees.
In fact, having a list of possible interview questions and answers is probably not as useful as really good preparation for the interview in general. In the following article, journalist Kim Remesch describes some things the job hunter should focus on before his (her) face-to-face interview.
Job Hunting: Prepare for the In-Person Job Interview
by Kim Remesch
Your resume got your foot in the door for that great job you've been trying to land. Now it's time to prepare for the in-person job interview. Here are six tips to think about before you have a face-to-face meeting with a potential employer:
Employer Wants and Needs
Keep one thought in mind: the interviewer wants to determine if you are the right person for the job. Can you do the job based on what s/he reads, hears and sees? Your resume may show a lot of administrative potential, but if you are applying to a dental office, and you've obviously paid little attention to your own dental care, that's a problem. What plays well on paper, may not be as stellar in person.
As you prepare for the job interview, keep a copy of the job requirements in front of you. While you develop a potential list of questions, that list of job requirements will help you develop answers that will be relevant to the company and to the specific job.
Research the Company
You should have researched the employer while creating your cover letter. Dig deeper as you will want to incorporate things about the company, match their wants and needs to your experience, when answering interview questions. One of the things you will be judged on is whether you've bothered to get to know what the employer wants. You will be asked many questions that revolve around the company's wants and needs. Forego the research, and the interviewer will know his company doesn't matter enough for you to take the few minutes to get to know the business.
For example, you learn that the company sponsors a community group or volunteers for certain charities. When asked what you do in your off time, relate to that community involvement and volunteer work you do. If you've been touched by that charity or cause, speak to that.
First Impressions
According to research among hiring managers, the main impression on whether or not to hire you will be done in 10 minutes. Your resume and cover letter may seem like the first impression, but Americans are visual, so employers will remember a face more than the name on a typed piece of paper. You want to stand out but not in an obtrusive way.
How you dress will depend on the type of job you are seeking but in general a neat suit with a shirt that's not too flashy will do. You'll be judged by your appearance, but you want to leave a clean, put together impression, as opposed to one that makes you stick out in an odd way. Your shirt, for example, should be freshly ironed with none of those right-out-of-the-bag folds.
Avoid flashy jewelry. A simple watch, necklace, against a new haircut will leave a good impression. This is not the time to try out a new hairstyle.
That said, if you are applying for a creative job -- a job at a trendy boutique, your research will tell you how to dress to fit in. Generally, however, even if you will be going into work clad in jeans, as are the bulk of the employees, for that interview, think neat, clean and put together. Show the interviewer you care.
Wrap it Up
The interviewer will ask if you have any questions. If you launch into a laundry list of questions regarding nut-and-bolts operations of the job, you're missing the point. The interview wants you to ask questions, but he's also checking to see how well you've researched the company. In keeping with community activism theme above, you can ask about specifics on the community events and how employees play a role.
If a company has been rated number one in a category, ask what is being done to keep that title, and how employees can make that happen. Let the interviewer know that you are interested in the company as a whole, and that you are interested in the goals of the company.
It's Not Over Yet
After you've walked out the door, you may think that's the end of the story, so now you should just sit back and wait. Show your manners. If you've been searching for a job for any length of time, you know how hard it is to get your foot in the door. The in-person interview has brought you one step further to the job you want -- and need. Show the interview another side of you by following up on the visit.
Do not bombard the company with phone calls asking if a decision has been made. Instead, as soon as you get home, jot off a hand-written thank you note and send it along. If there was a point you felt you stumbled on in the interview, or a question you couldn't answer, you may want to mention it in the follow up. It would show that you are interested enough to replay the interview in your head, and that you care enough to follow up with an answer, even when you don't have to.
The Next Step
If you receive a call or email saying you did not get the job, it doesn't stop there. Follow that up, too. Thank the person for his time, and let him know that you are interested in working for that company (if you are), and you hope there will come an opportunity that he finds suited to your qualifications. You'll leave the person with a good impression of your enthusiasm and follow through on projects.
Do You Have a Question?
If you have recently been a participant in a face-to-face interview and have a question (or answer) that most people [probably] haven't heard, please place a comment below. Other readers will certainly appreciate it.