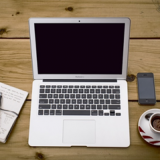 FOR JOB SEEKERS:
This is the second in a three-part series of articles about the job search process, and the most effective way to find the right job for you. In the second article, Vanessa Romero of Neuvoo describes the role and function job aggregators and the differences between a job aggregator and a job board. The first article of
this series can be read here
.
As noted in Part 1, our goal is to identify the best ways to locate a good, well-paid and full-of-benefits job in our job-seeking process. While we are at it, we will find tons of staffing agencies, thousands of job boards, millions of companies. So, how do I find the right job?
There is no right answer to that question because there are just different ways to get to the same objective, so let's keep going and explain how each of these paths work so you can choose the right one for you.
It is now time to talk about job boards and job aggregators.
First of all, what is the difference between a job board and a job aggregator? Well, there is a slight but important difference.
A job board is a website that has an amount of job postings of their clients, that is, different companies pay different job boards to have their vacancies posted online.
On the other hand, a job aggregator is a website that looks like a job board, but it is not. A job aggregator actually takes vacancies from different job boards, companies' websites and basically any -real- job site they can find on the web, they are a search engine, but only for jobs, that's why they have the highest number of jobs on the web.
That could make you wonder: why do job boards continue to exist, if job aggregators have everything in one place? Because most job boards have the niche of good clients, some of them are even specialized and trusted brands. Furthermore, some job boards have candidates' databases, making them more appealing for companies and staffing agencies.
In terms of job aggregators and job boards, where should I look for a job? Well, that is an easy question to answer, a job aggregator will always be the best choice. They have millions of job vacancies in one place and a big advantage is they have the most popular companies and fields indexed.
If your field is less known or requires a high level of studies/experience, and you can't find what you are looking for in the job aggregator, then you should consider a specialized job boards.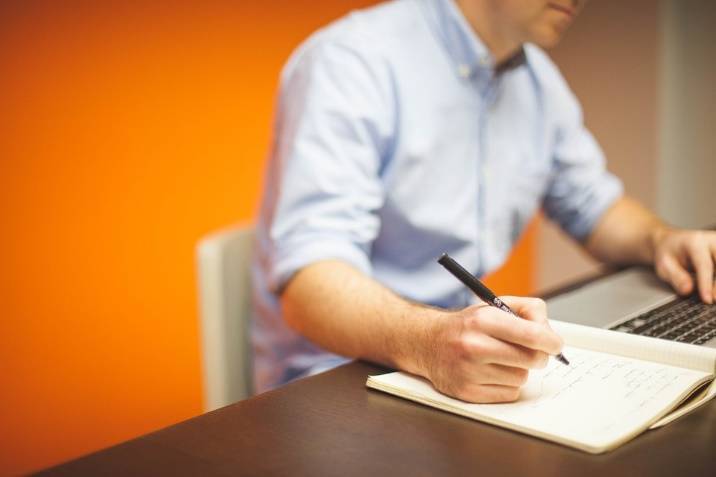 In addition, don't forget to upload the most updated version of your résumé onto the most popular job boards -- the ones you trust -- so you get more visibility for recruiters and companies' hiring managers.
Finally, when it comes to job aggregators, you can always check Neuvoo's vacancies in your part of world through the link below.
Begin your job search here: http://neuvoo.com
Vanessa Romero / NEUVOO
Country Manager US/CA
vanessa.romero@neuvoo.com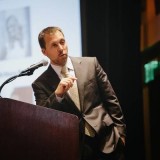 FOR HIRING MANAGERS:
Many businesses are hesitant to hire millennials because of a
reputation they have gotten as lazy
or uncaring workers. For businesses looking to hire young talent, this article gives suggestions on how to find the best young employees to bring in as a part of their teams. The author covers the importance of looking beyond college degrees, taking work history into account, offering competitive pay, and she suggests looking for young freelancers as potential recruits.
Millennials have acquired a strange dual reputation in the workforce. On one hand, being products of a highly technologically savvy generation, millennial workers often have skill sets that are completely foreign to older workers but which are vitally important to modern business. On the other, however, many businesses have hired the wrong workers from this generation and have found that they were unprepared for the responsibilities that were assigned to them, giving millennials a reputation of being lazy workers. If you want to find the best young talent for your business, you need to learn to find the millennial employees who will work hard and deliver only the best for you and your business. Here are a few tips for finding the top young employees.
Look Beyond the College Degree
For many decades, the kinds of jobs that someone could get were determined largely by the degree (or lack thereof) that that person held. In the modern world, however, this idea is quickly becoming archaic. While college education is still an excellent way to learn relevant job skills, it is no longer the only way. Many talented potential employees in the millennial generation have learned their skills on their own, so don't make your hiring judgment based solely on a candidate's formal education. Hire based on skills, not on degrees.
Pay Especially Close Attention to Work History
Some, though certainly not all, millennials go into the job market right out of college never having held a job before. While this shouldn't automatically disqualify them from joining your business team, finding an employee with a favorable work history is very important. Ideally, you should look for someone who was able to put some of the skills that they learned in their studies to work in a real-world context at the same time. Many colleges offer work programs that match students with businesses that offer jobs or internships in area related to various fields of study. Finding a millennial worker who has put his or her knowledge to work in the real world is critical, as it shows you that that person's knowledge and skills are practical, rather than just theoretical.
Don't be Afraid to Pay Well and
Offer Competitive Benefits
Following four or more years of college, millennials are often frustrated to discover that the businesses in their chosen fields are trying to hire them for unrealistically low wages. A large part of this is driven by the common perception that many younger workers are lazy and so may not be worth high wages. However, you can turn this to your own advantage when it comes to hiring millennials. If the position you are offering in your business offers decent pay and real benefits, it will attract highly skilled millennial employees who are discouraged by the lack of competitive pay that most companies will offer them.
Look for Freelancers
While having a freelance contractor working for you may not be part of your business model, do not rule out the value of offering freelance work as a recruiting tool for driven young workers. Many enterprising millennials, when they cannot find a job in their field, create one instead by offering their services as freelance workers. If you want to find hard-working, talented young people to bring into your company, these freelancers can be a great option. Hiring a freelancer to do one task for you gives you a chance to test him or her out as a worker. Afterwards, you can use that initial interaction as a platform from which to recruit that freelancer into your organization if you are satisfied with the work he or she has already done for you.
The Bottom Line
Separating the most talented young workers from the crowd can be difficult, but will also be a great boon to your business if done properly. Finding young workers can help you to keep your business up to date and bring in the best talent of the new generation. By learning how to find great millennial workers, you can open your business up to a whole new generation of leadership and innovation.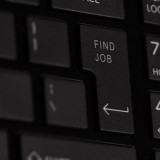 FOR JOB SEEKERS: This is the first of a three-part series of articles about the job search process, and the most effective way to find the right job for you. In this first article, Vanessa Romero of Neuvoo describes the role and function of staffing agencies.
During the job seeking process, we have always wondered what the best way to find a good, well-paid and full-of-benefits job is.
While we are at it, we will find tons of staffing agencies, thousands of job boards, millions of companies. So, how do I find the right job?
There is no right answer to that question because there are just different ways to get to the same objective, so let's start by explaining how each of these paths works and that way you can choose the right one for you.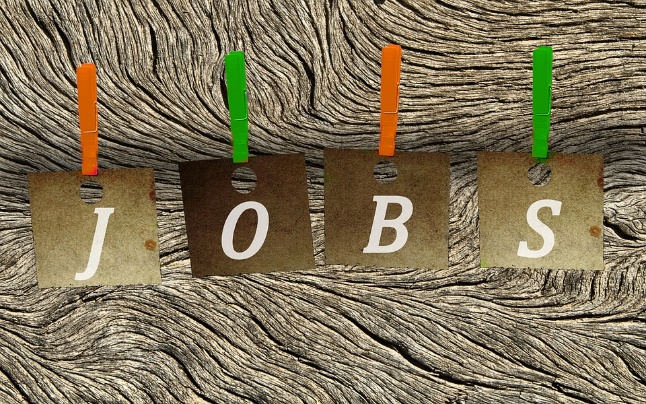 Let's begin with staffing firms, how they work, and how they can help you find a good job. Staffing agencies are companies that work -- really hard -- to help corporations find good employees, and help job-seekers find good jobs. They have many recruiters that are calling candidates most of the time, offering jobs and placing people. These companies make money through the candidates' salaries, that is, they keep a percentage of the salary for themselves. Therefore, when you get hired through a staffing firm, you are actually working for the staffing firm, not for the company you get selected to work for. This is important to take into consideration because whenever a recruiter calls you, they are basically offering you a job in the firm. They are the ones that actually pay you and, if you get fired, the company loses too.
Thus, why would I want to receive a phone call from a recruiter? Well, a staffing firm is like a real estate agent: they have the best deals. Companies usually considerate the candidates from staffing firms first because they already know their salary expectations, they have already been pre-qualified and they –usually– have the best resumes. Therefore, part of the recruitment and selection process is already done.
So, what do I do when I receive a call from a recruiter? Take it! It will not take more than 10 minutes and it could be the job you've been looking for, even if you are happy in your current job, you don't know if you could be happier in a new one.
During the call, they will qualify you according to your experience and skills, do not give out any personal information. However, it is likely you will stand out if you explain in detail your job experience. The recruiter will describe the type of job (contract, contract to hire or direct hire), and negotiate with you. Wait for them to make an offer, and if you think it's too low, raise it, make a counter offer, it is likely they can offer a bit more. If you are really interested, go ahead and take the next step: ask for what you think you need during the interview, companies will pay what's right for a perfectly qualified candidate, so don't waste the opportunity on money issues, but let the recruiter know how much you are willing to accept.
Bottom line, staffing agencies work to find good jobs for you, they are employers and they get the best offers. It is always good to check their vacancies on the job boards and, whenever you receive a call from them, take it, it could be your dream job calling.
Begin your job search here: Neuvoo http://neuvoo.com
Vanessa Romero / NEUVOO
Country Manager US/CA
vanessa.romero@neuvoo.com