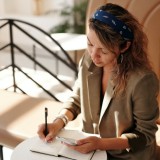 After months of applying for jobs, an employer has just contacted you with an offer that you're excited about. But in order to accept this new opportunity, you'll have to relocate. Or maybe you've identified a business opportunity in a new state, and in order to tap into this market, moving is in the cards.
Even if you couldn't be happier about starting this new chapter in your career, you might be worried about all of the stress involved in moving. Creating an organized moving plan can help you tackle every task you need to take care of. Presented by Executive Job Seeking, these tips cover everything from packing up your belongings to hiring reputable movers!
1. Research Neighborhoods
Before you even begin looking at specific homes in your new city, you need to research different neighborhoods to see which area will be the best fit for you and your family. My Move recommends looking into the local school system, what the traffic is like, and how safe the area is. You should also consider the length of your commute - ideally, you'll want to live in a neighborhood close to your office.
You may find yourself in the position of having to buy and sell a home at the same time. This can be a daunting task, but there are some strategies you can use to make it easier. First, it's important to work with an experienced real estate agent who understands the challenges of buying and selling simultaneously. They can help you navigate the process and make sure everything goes smoothly. Second, you may want to consider using a contingency clause in your contract, which will allow you to back out of the deal if your home doesn't sell within a certain period of time.
2. Check for Key Details
When you're looking for a new place to live, it's all too easy to get excited about a property that seems "perfect" when you look at the photos or stop by for a brief tour. But you don't want to overlook important details that could actually affect your quality of life once you move in. Therefore, you'll want to keep an eye out for some features that many people miss when they're touring rentals.
For example, you should pay attention to the noise levels in the neighborhood and ensure that there are enough outlets in each room. Check that you have enough space between your property and the homes next door. You can also consider whether or not you find the sight-lines aesthetically pleasing.

3. Avoid Mistakes by Planning Ahead
You've found the perfect place to live, and you're eager to start packing so you can finally move. But first, you'll want to take steps to avoid some mistakes that people often make when it comes to moving. For example, you might be tempted to try to relocate without a moving company to save money, but people often find that this is more stressful than they bargained for. Furthermore, you need to have a plan for keeping your children and pets occupied on moving day. Finally, gather up your boxes, tape, and other moving supplies ahead of time!
Organizing everything can quickly become a stressful endeavor. So, find ways to manage your time wisely so you get everything done. For example, map out everything you need to do so everyone is on the same page. And don't be afraid to delegate some tasks to people in the household; the more hands that help, the quicker things can get done.
4. Hire Help
If you want to hire movers, you need to do your research and ask your loved ones for referrals to ensure that you're hiring a reliable company. To find the right movers, Mayflower recommends checking out the credentials of any company you're considering, asking the movers to take a visual survey to get an accurate quote, and asking about their valuation protection policies. And if you're working with a real estate agent, you can also ask them for moving company recommendations.
5. Pack Up Early
Chances are, the packing process is going to take longer than you expect. Don't try to start packing a few days before your move - you'll be up all night organizing your belongings in moving boxes! Instead, start packing up each room little by little in the weeks leading up to your move. By focusing on one room at a time, you can break your to-do list into manageable chunks.
6. Rely on Self-Care
Once you've arrived at your new home, you'll have to spend a couple of weeks focused on unpacking. Just as you packed up one room at a time, you can unpack with the same method. Don't forget to take breaks from unpacking - give yourself the chance to relax and explore your new home! Go for a stroll through your neighborhood, grab a coffee from a nearby cafe, or spend an afternoon at the park with your family. You can also start introducing yourself to your new neighbors! Getting to know the people in your area is the fastest way to make your new city truly feel like home.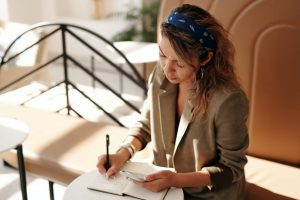 Relocating for your career could be the key to boosting your salary, making valuable new professional connections, and getting involved with projects beyond the scope of your current position. You can maximize your potential by moving elsewhere for a new job. With these suggestions, you'll be able to plan your move with ease. So carefully consider where to buy a home, and make sure to research neighborhoods. Use your time management skills to establish a comprehensive moving plan, and don't shy away from hiring movers. This is going to be a big project, but it will all be worth it in the end.
The old adage that there's no money in writing actually isn't true. Technical writing is one type of writing that pays quite well - the average technical writer's salary is $61,000 annually. For anyone who wants to make a living wordsmithing, this figure can make technical writing look like an attractive option. It takes more to be a good technical writer than just knowing your grammar backwards and forwards, though. Technical writing requires a specialized skill set that not every good writer possesses.
First and foremost, technical writers need to have good writing and communication skills. Many people in this field have bachelor's degrees, communications, or journalism. No one wants to read a how-to manual or user guide that's riddled with punctuation errors or that's too confusing to follow, so a good grasp of language is a must. Technical writers also need to have a knack for being clear and concise in their writing. The heart of this job involves distilling a complicated process or application into simple, step-by-step prose that the average user can understand without difficulty, so a straightforward style is required for this type of writing.
As important as writing skills are, it's equally important that technical writers understand the type of technology they're writing about. Most technical writers specialize in one particular discipline, such as the medical field, finance, or software. It's essential for a writer to understand their area of specialization inside and out so that they can produce writing that's comprehensible to lay people. Many technical writers worked in their field of technology before taking up writing, and some have science or technology degrees. If you're a good writer but tech-averse, look into taking classes or getting a job to learn about the type of technology you're interested in writing about.
To succeed as a technical writer, it's necessary to have a calm, methodical mindset. Technical writing involves a lot of testing, troubleshooting, and repetitive, detailed work. If you're the type of person who gets bored easily or requires novelty at your job, this career might not agree with you. Technical writers need to be patient enough to work through problems and bugs without getting frustrated, willing to learn all the ins and outs of whatever they're writing about, and painstakingly thorough to make sure they've covered every aspect of using an appliance or a program.
A final, often-overlooked skill that technical writers need to have is the ability to communicate well in person. Technical writers often have to meet with clients and discuss their goals and expectations for an assignment. It's important for writers to build rapport with clients and understand what they need from a particular project. Technical writers should also be diligent about keeping up with their communication, updating clients about how projects are going, and promptly addressing any difficulties that arise during the course of a project.
Technical writing can be a lucrative and rewarding career for people who enjoy writing and technology. With the more recent focus on website content, many technical writers qualify for professional SEO services. To succeed in this field, you'll need not just technical expertise and writing ability but also the ability to communicate well with others and focus on details. If you have these traits, this career might be a good fit for you.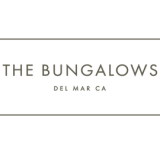 ufa Thai Casino
ufa World-class Football Gaming
birth records thekolemangroupscreen
industrial wear parts olewearparts
Casino Bonus: A website like https://casinobonus2.co will provide you with the highest quality in the industry.
Job Majestic: Fresh Graduate & Executives Jobs in Malaysia
car rental
To get quality, professional photos, check out this page (hoagstudio.com).
Information about electric vehicles
Helping Drivers Across America - driver jobs
Israeli tactical school is considered to be one of the most high quality destinations in the world for bodyguard training and executive protection training. Our course instructors are ex - U.S Secret Service Presidential detail & Israeli Secret Servi ,executive protection training, At Israeli Tactical School, all of our Executive Protection Courses are structured and taught by Active Executive Protection Agents / Instructors. We ensure that every student receives elite-level, realistic training featuring live fire and hand-to-hand combat training.
Job recruitment is ongoing for NDLEA, applicants should apply for NDLEA recruitment on the official job application portal.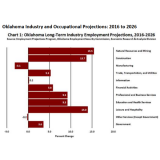 Part I. Oklahoma
Labor/Employment Climate in Oklahoma
In March 2018, the unemployment rate in Oklahoma was 3.3%, .5% lower than the national average of 3.8% in the same period. The unemployment has been on a significant downward trend, an indication of job creation in the state. The construction industry saw a significant increase in jobs by seeing a 5.9% increase in employment, followed by the mining and logging industry which had a 5.7% increase. Conversely, there was a 2.7% decrease in jobs in the information industry followed by the manufacturing industry with a 2.4% decrease.
Wages Report
The U.S. Bureau of Labor Statistics reported that in 2017, the average hourly wage was $21.76, which fell 11% short of the national average hourly wage of $24.34. Despite the overall difference, the production industry maintained a higher average wage than the national average in the same category.
Employment Outlook
What does this mean for job seekers? For starters, there is an optimistic outlook on the employment rate. Given that there has been a strong downward trend since 2012, we can expect to see this rate decreasing and more jobs created. The industries in which will be leading in creating these jobs are the logging and construction industries, followed by government employment.
For those who may still find themselves out of work, filing for unemployment benefits may be helpful to weathering the period in between jobs. To qualify for Oklahoma benefits, the claimant must meet the criteria described below.
Unemployment Benefits
To qualify for Oklahoma unemployment benefits a prior employee must be unemployed at the time of filing for claims or must be working less than full-time hours and earning less income than projected weekly benefit amount from the claim. Must have lost a job by circumstances outside the claimant's control. Must be actively seeking work, available and physically able to work.
The above paragraph cites some of the eligibility requirements for Oklahoma unemployment benefits. Upon submitting the claim and receiving a decision from the
Oklahoma Employment Security Commission, claimants have an option to appeal a failed application within 10 days of receiving the decision. If the claim application was successful, the claimant can expect to receive a debit card from the commission within 7 to 10 days of the notification of approval. This card is one option to the method of receiving the claimant's benefits.
Alternatively, one can choose to receive the payments by a personal prepaid debit card or a by a direct transfer to a personal bank account. An important item to remember is that claims must be filed weekly upon approval from the commission in order to receive weekly benefits. Included in weekly claims are any incomes earned from part-time work which are then considered in calculating the claim payments.
The commission offers a robust set of support services for unemployed persons. Re-employment services are geared towards enabling the unemployed to sharpen their skills through job skills workshops and aid in the search for suitable work.
References:
https://www.bls.gov/eag/eag.ok.htm
https://www.bls.gov/regions/southwest/summary/blssummary_oklahomacity.pdf
https://www.bls.gov/regions/southwest/news-release/pdf/occupationalemploymentandwages_tulsa.pdf
https://www.ok.gov/oesc/documents/OES-086.pdf
https://www.ok.gov/oesc/documents/OES-339.pdf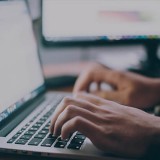 What's involved in professional on-line CV Translation?
For job applications, while the creation of CVs, PDF is that the preferred used file format within the world without delay since this could be simply viewed free on all types of computers, smartphones, and tablets and is often used for distributing CVs throughout job applications. You will be able to read PDF files as a result of Adobe distributes jock Reader freed from charge. Other than this, you'll be able to conjointly read PDF files in any language in spite of what the settings of your software may be. However, the most drawback of PDF files is that the undeniable fact that these can not be amended, that sometimes isn't a giant issue for CV files. this implies that if you wish or ought to translate a PDF file that you only physically have that you had to scan first, you have got to convert this into associate editable file format like MS Word with the utilization of associate Optical Character Recognition (OCR) application.
The Workflow of CV Translation
When you place your order for a on-line professional CV translation service, they'll 1st OCR your PDF file then send you the ultimate translated documents within the MS Word format that has constant page layout as your original PDF file. it's necessary to notice that ever your PDF file is embedded with some non-editable graphics, you have got to raise the translator for your PDF-formatted CV document on-line if they'll translate these graphics further. you'll be able to conjointly specifically request for this after you place your order. it'd be best to ascertain if further charges can apply for this service.
Since PDF translation isn't one thing you'll be able to simply do on your own, you would possibly wish to seem for a reliable PDF file translator for your cv translation service wants that has enough expertise and data of the work. it'd be knowing select an organization that has already translated thousands of PDF files in numerous languages and subjects. Check if they need worked on monetary reports, legal documents, MSDS, technical manuals, test documents, medical reports, and patents.
As always, work with solely the most effective translator PDF on-line that provides quality cv translation services at the most effective costs. This way, you'll be able to expect for quality results that won't leave you foiled.